Fengshen Automation is heading to the Western Refrigeration exhibition!

Details for the 3rd China West International Refrigeration, Air Conditioning, Heating, Ventilation and Food Frozen Processing Expo are below:
Exhibition date: May 25-17, 2017
Venue: Chongqing International Expo Center (S1 Hall, S3 Hall)
Feng Shen booth number: S1 Hall,  booth number K33
China West International Refrigeration, Air Conditioning, Heating, Ventilation and Food Frozen Processing Exhibition (CWR Western Refrigeration Exhibition), by the western region of China HVAC Association and the relevant government-related departments will be in attendance.
The exhibition will focus on the latest; refrigeration equipment, air conditioning equipment, heating equipment, ventilation equipment, cold chain equipment and related installation materials, tools and equipment, etc… There will also be food and beverages.  The restaurant industry will be there, along with shopping malls, supermarkets, hospitals, and schools.
Industries such as; industrial, manufacturing,  logistics, chemical, automotive, electronics, energy, refrigeration industry dealers, industrial and commercial development, municipal engineering, construction and installation, industrial and mining plants.  You will have the opportunity to meet, scientific research institutions, associations,  and media organizations .
Through the exhibition, there will also be investment opportunities and technical seminars. This will help you to build a platform for supply and demand exchange, the implementation of new business relationships and a development strategy to improve the industrial clustering effect and promote the upgrading of industrial clusters.
Western refrigeration exhibition will soon open!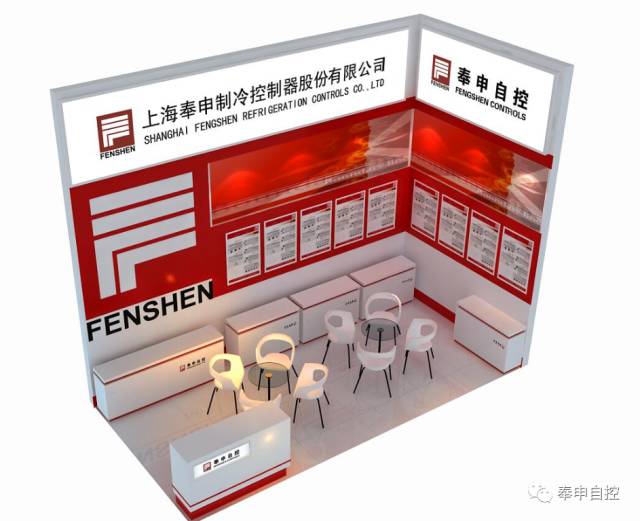 5 25-27, Western Refrigeration, S1 Hall, Booth K33,
Feng Shen automatic control can't wait to see you!
Feng Shen Automation will debut at this show, there we will show you more innovative, ingenuity products, and promise to continue to provide you with the best control solution!
About "Feng Shen self-control"
Company Profile: Shanghai Fengshen Refrigeration Controller Co., Ltd. (referred to as Fengshen Automation), was established in September 2000.
It is the leading domestic professional in the development of automatic controls and manufacturing enterprises. Companies focus on the development and production of fluid controls, the design and production of products widely used in all walks of life, such as; air conditioning, refrigeration, beverage and food processing, transportation, food refrigeration, fire, laundry, heating, pneumatic, hydraulic and so on.
The main focus is on pressure controls, pressure controls flow switches, temperature controls, condensing pressure regulating valves (water valve), temperature water control valves, solenoid valves, two-way solenoid valves, unloading solenoid valves, thermal expansion valves, thermal expansion valves, combined valves, temperature response expansion valves (spray valve), energy control valves (hot gas bypass).
In June 2016 in California, USA, we started a subsidiary of Fengshen called FS Industries Inc. (referred to as FSI).
We are proud to say that in December 2016 we were inducted into the Shanghai Stock Exchange and successfully listed to the technology innovation board.
Feng Shen automatic contact Contact:
Address: Jiading District of Shanghai Nanxiang town of North Road 1755, Lane 15.
Tel: 021-69176195
Sales line: 021-69176159
Website: http: //www.fengshen-sh.com
FSI Contact:
Address: Room 811, 155 North Lak Street, Pasadena, California, United States.
Phone: + 1 (888-880-5058)
Website: http: //www.fs.industries
Long press picture recognition two-dimensional code concerned about Fengshen control